03 May

Acoustic Medicine for the Soul
Acoustic Medicine for the Soul
Inspiration from an organic artistic community from upstate New York

It was a gloomy Monday morning. I had to go to work, but I wanted to stay home and write. While inspiration and duty were clashing with each other and none was winning, the song said:
"Let the music take control/ and feel it down deep in your soul".I put my writing project on the side, postponed my have-to-go-to-work rush mode and I sat down with closed eyes and listened to a music that had no age, old and new at the same time, beautiful and enticing although grounded in the simple facts of day to day life experiences: changes of seasons, sun shining, birds singing, heartbreaks and let-goes.Soon I realized that I was hearing something beyond the melody, the voice or the lyrics, that sounded so true and harmonious that it made me feel a deep joy in my heart.I found myself away from the bloody battlefield within myself, at peace. And inspired. Inside the acoustic medicine brew there was something soothing and cooling, a strong natural medicine that re-connected me to whom I was deep inside. "What a wonderful start of my week, to listen to this music!",I thought. And that's how The Acoustic Medicine Show found it's way to my soul on a gloomy February morning this year.
The Acoustic Medicine Show performing at a local farmers' market
Americana, troubadours and gypsies
If you would have asked me two years ago if I would ever fall for Americana music, I would have raised my shoulders. I didn't even know what that was. However, music found me, precisely in that no-time-no-place ethos, that doesn't necessarily belong to a singular culture or style.
A Romanian by birth, traveled all over the globe as a journalist in my twenties, with a two years stop in Quebec for French studies, I was adopted by this land a few years ago, and listening to The Acoustic Medicine Show's music connected me to its true spirit: exploration, hope, freedom, reflection, mystery and a touch of craziness.
Authentic art belongs to the universal soul of all art of all times. The Acoustic Medicine Show is, in essence, related to the spirit of the commedia dell'arte traveling caravans from medieval Italy or that of the French troubadours or of the Andalusian flamenco players for 14th century Alhambra, Spain.
A rambling exploring spirit that cannot be tamed by any time or culture, that knows that what people deeply look for in all Art – and really in all authentic relationships with anything – is the connection with that something bigger and wild that binds everything together in a meaningful experience:
the ever regenerating spirit of nature in flow. When all the things are interconnected and in flow, we experience harmony, and healing of the soul fragmented by so many different experiences becomes possible.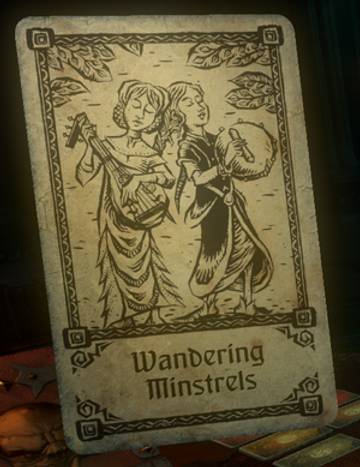 A River's Dream

The new album of the Acoustic Medicine Show is about flow. In space and time. A River's Dream songs were "written on the shores of Hudson River, along the Catskill Mountains in upstate New York", says the cover.
This jazz-blues-gospel-folk musical with a loose story line happens in the town of Hudson, that in early 1900's opened its doors to brothels and gambling as a result of the bankruptcy of the whaling industry following the discovery of electricity replacing the need for whale fat to fuel the town lighting.
The story starts off on famous Diamond Street, where outcasts as well as hard working men are finding consolations in gambling and brothels.
"Through the spirits of the river, a beautiful story was born of two artists living and traveling along the river in early 1900's. The river's flow erases the geographical distance between them, becoming the glue of their stories.
Their authentic relationship to the river serves as a doorway to the relationship with each other and everything else around them.
Our universe is, really, a uni-verse, one song, one flow, which sometimes goes from a strong current to a total stillness – just as the Hudson River currents change when the flux of the ocean reverses its flow. The journey is intense. And beautiful." (inside cover)
The Band, the Groove
The first thing that one would notice about their music is that it has a great groove! It puts the listener under its spell with beautiful harmonies and a great feel, no matter if it's about happy or sad things.
It has magic. Through the voices of the two amazingly talented songwriters singers Adele Schultz and Joe Tobin, the beautiful guitar and magical mandolin solos of drummer and co-producer Marc Moss, the soothing cello of Rachel Silverman, the energizing saxes of Bruce Berky.
The meditative Jesse Murphy's bass, the playful piano, harmonica and organ of Jake Carter, Sam Newsome's sweet trombone and the blasting pneumatic horns and trumpet by Kim Nicholas.
The spirit of this organic artistic community overflows in their new album, tapping into the essence itself of music, which is healing, harmonizing and connecting everyone. I particularly enjoyed Adele's song My Joy, which is about that "prison in your mind".
"I moved upstate New York ten years ago without knowing anyone here except for a few relatives", Joe Tobin, the singer songwriter who formed the band says.
"Soon I discovered I was surrounded by great musicians and artists. Almost every member of the band lives within ten miles from my house!".
He formed a band that was influenced by the simple country living, using bluegrass instrumentation and harmonies, blending with jazz, folk, and blues.
They have been rehearsing weekly on Joe's house front porch and friends and neighbors stopped by to listen. From the joy of playing together, beautiful songs were born.
Over the years, the members of the group changed, but the groove of playing together in a small organic community stayed.
"We hope to inspire those who listen to our music to choose a happy, worry free and self-reliant life style in a small community, in which every one matters.
We believe that it is a healthy way of living; for our own body and mind, as well as for the world we live in. We hope, in this way, to move ever closer to a happier and more sustainable world", Tobin says.
So what is the Hudson River Dreaming of?
Of re-connecting all the pieces with Her flow. No different than the Nile or the Ganges, the Hudson River performs many symbolic tasks within the psyche of this community situated at the confluence of changing times, carrying away men's pain, answering questions, absorbing and transforming the existential anxieties, binding the many different realms (factories, brothels, individuals, owls, bees, crickets) fragmented by forced industrialization, while bridging in time some 200 years of life on its shores with its singular flow.
Society induced alienation of people from their true nature is nothing new. Thus, the album's architectural concept follows two axis: one horizontal, binding things in space, and one vertical, binding things in time.
The last song of the album is a meditation-invocation-prayer to the holy river, whose sacred being shows man graceful flow through life obstacles, teaching him to get over his "striving and making" in this world – "such a difficult place" – by showing "flow on with such grace". "Ever changing", as life, in previous songs, the holy river is here "deep", as She is the only one that can contain,
"hold the tears", listen and transform man's sorrows. Through this song, the singer jumps to a higher existential stanza, merging with the metaphysical being of the river,
"singing the same language" as Her, calling himself Her true lover, thus merging and participating with the entire cosmos.
After all, water – the substance of the river – is, as Thales from Millet said some 2,600 years ago the underlying principle of all things in the Universe.
The water flows through all creation, through trees, through air uplifting clouds only to flow back down to earth as rain feeding the soil, the rivers and the oceans.
When wind is embracing Water it brings up waves, and the reflection of the moon and the stars in the water connects our plane with the infinite space.
Our soul landscape needs water from our inner river essence to clean, nourish and course our moments of joy, passion, longing, sorrow and newfound hope, bringing up, embryonically, the idea that all things are one.
If even a river can dream, how about you, reader? What is your dream?
Where to Listen
To listen to The Acoustic Medicine Show's music please visit
Thank you, The Acoustic Medicine Show, for your beautiful inspiring music!